Regular price
Sale price
$9.99 USD
Unit price
per
Sale
Sold out
Checkout Process

With our easy-to-use website and secure checkout process, shopping for gifts and accessories has never been more convenient. Plus, we offer fast and reliable shipping to make sure your order arrives on time, every time.
No more will you need to spend money on chemical-filled bug sprays that are harmful to you.
Put it in outdoor/every room of your home. Enjoy the environment free of mosquitoes.
No More Mosquito And Flies Filled Summers!
Using State of the art technology, designers have figured out a way to tap directly into the mosquito's natural instinct and instantly trap them in this rigorously tested and science-backed Mosquito Trap.
This Mosquito Killer USB Lamp is equipped with LED Bionic Violet Wave that is strong enough to attract bugs, a High powered suction fan to pull them into the trap and an Anti-escape box for effective bug elimination. 
 MIMICS HUMANS & ANIMALS -  Designed with 365nm Light that attracts mosquitos. Irresistible to mosquitos, flies, moths, and more!
SILENT DEEP-FREQUENCY -  Built with a silent 25-35dB frequency that further attracts mosquitos while being completely silent to humans and pets.
SILENT VACUUM - Once the mosquitos get within range of the trap, a strong vacuum fan will suck the mosquitos into an Anti-Escape Trap.
ANTI-ESCAPE DRYING CHAMBER -  Situated at the bottom of the vacuum fan gives mosquitos and other bugs nowhere to escape. The motion of the vacuum quickly drys and kills any bugs lured in. 
100% NON-TOXIC& SAFE-Our Mosquito Trap is 100% Non-Toxic. Using scientific, peer-reviewed documents on the instinctual nature of the Mosquito. Without any harmful sprays or radiation.
WATERPROOF - Clean at any time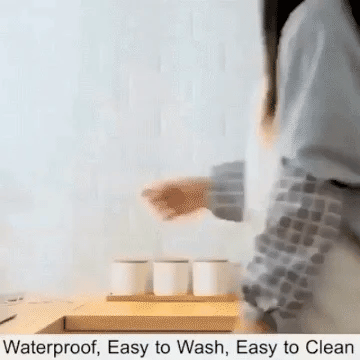 Suitable for baby room, adult bedroom, living room, yard, farm, ranch.

1️⃣SIMULATES WARMBLOOD ATTRACTION
2️⃣TESTED DENOISE ENGINEERING
3️⃣SUCTION FAN RUNS SILENT
4️⃣ANTI-ESCAPE DRYING CHAMBER
5️⃣USB CHARGE DESIGN
6️⃣CHILDREN & PET SAFE 
CUSTOMER QUESTIONS & ANSWERS
1.Question: 
indoor fly trap, Can this mosquito traps be used outdoor?
Answer: The instructions say that you can use outdoors. Read the instructions for directions on how to use outdoors
2.Question: indoor mosquito eradicator, Does this come with a charging cord?
Answer: Yes, it has a USB chord + wall outlet adapter.
Share
View full details